On October 9, 2011, the first STTP training in Cambodia was held at Ah Ranh Pagoda in Kampong Chhnang Province. There were 193 attendees, among them 112 teachers. This is one of their stories.
Khem Khemra
Teacher at Cherng Kreav School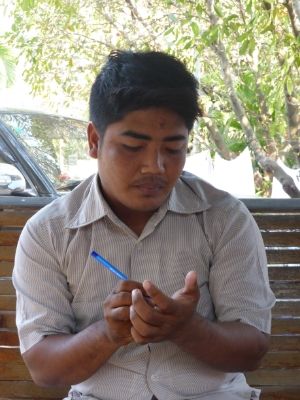 "I shared [what I learned at the training] with people in my family and community. When I talk to people I now have more examples and knowledge to give. I have also taught my students. When I teach lessons on society, I tell them about the stories. I have 200 students.

The students are surprised because Cambodian society is experiencing the same problems as in the stories. Human rights concern all. Even young students are used to violence by their parents. Before, they didn't understand that they have rights. Now they know about the law and they're starting to understand that they can stand up and protect their rights."