Speak Truth to Power (Courage Without Borders)
CIVICUS Cambodia is the partner of the
Speak Truth to Power
project (a program of the Robert F. Kennedy Center for Justice and Human Rights in Washington, DC). Taking cue from the Italians,
Speak Truth To Power
is translated as
Courage Without Borders
into the Khmer language.
Speak Truth to Power ("STTP") is a multi-faceted global initiative that uses the successes and experiences of selected human rights defenders from around the globe as educational materials.
The goals of the Speak Truth to Power project are three-fold and began with a book of the same name by Kerry Kennedy. The book portrays the stories of over fifty courageous human rights defenders fighting for various crucial human rights issues from female genital mutilation to freedom of religion and reconciliation and justice. The book is accompanied by a photo exhibition designed by Pulitzer-Prize winning photographer Eddie Adams.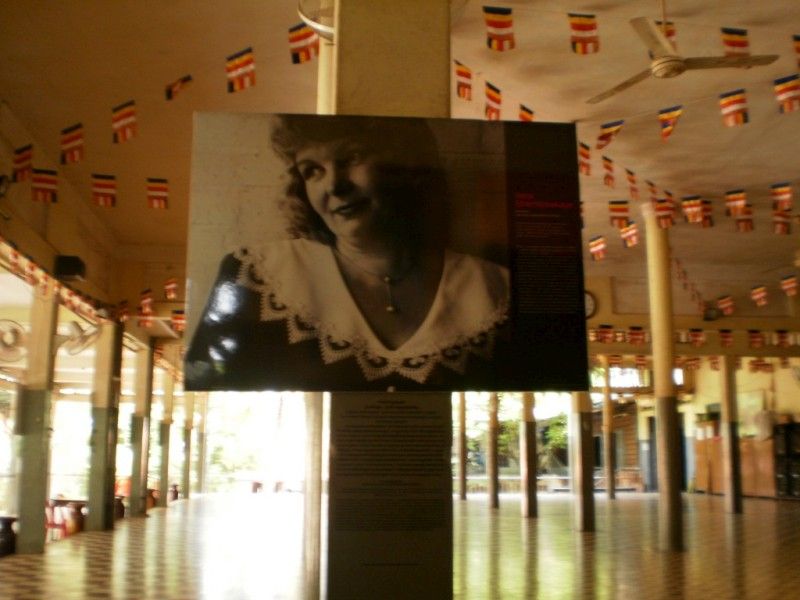 In 2000, the play Speak Truth to Power: Voices from Beyond the Dark, written Ariel Dorfman, was adapted from the book and has been performed all over the world by world-famous actors as well as schoolchildren, local heroes, college students, and even prisoners. The Phnom Penh Players recently performed the play in Cambodia, produced by CIVICUS Cambodia.

The most crucial part of the Speak Truth to Power project is the human rights educational curriculum, which has already become integral to classrooms in locations throughout the United States, Europe and Africa. The curriculum includes an introduction to and history of international human rights through the tales of the Speak Truth to Power defenders and the play. These stories engage students and adults alike in discussion about their own local heroes who fight for equality and justice everyday. It is a tool kit for change, inspiring students to make a difference in their classrooms, communities, and countries, connecting them to youngsters just like them who have stood up for others' rights.
CIVICUS Cambodia collaborates closely with the RFK Center on the Speak Truth to Power project to continue educating Cambodians through workshops, public forums, and cultural exhibitions. CIVICUS Cambodia hopes that soon the STTP materials will be incorporated into the official educational curriculum of the Ministry of Education.
The Launch
Speak Truth to Power was launched in Cambodia on February 23, 2011. Over the course of two days, the event drew 649 people. See Kerry Kennedy's speech from the launch below:
The Curriculum
CIVICUS painstakingly translated the Speak Truth to Power curriculum from English into Khmer. The title in Khmer is Courage Without Borders. The full Khmer curriculum can be viewed here.

The Trainings
Between October 2011 and September 2012, 15 trainings were held across 12 provinces in Cambodia. The trainings drew 1758 attendees, the majority of whom were teachers and monks.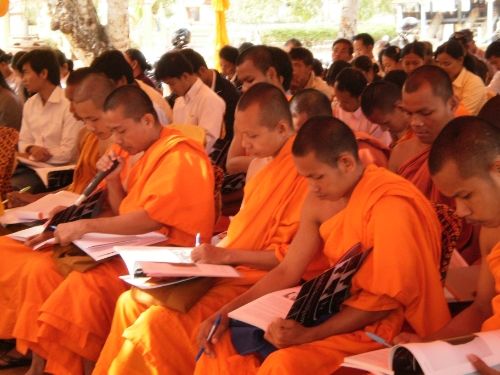 For more details on the trainings and testimonials from participants, please see our
Speak Truth to Power blog
.

Future Plans

The Kennedy Center and CIVICUS Cambodia are currently working on a plan for the next set of trainings. The goal is to commence a new round of trainings in 2014.